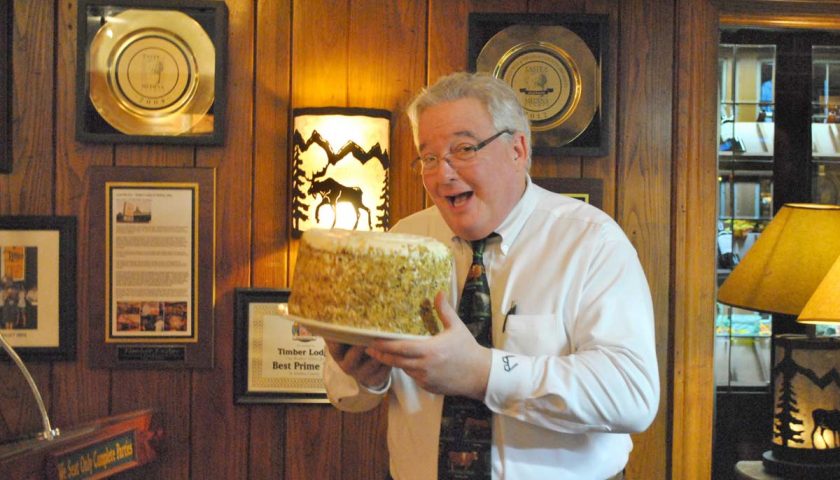 Meet Ron!
Our blog series continues with some interesting info shared about our fearless leader.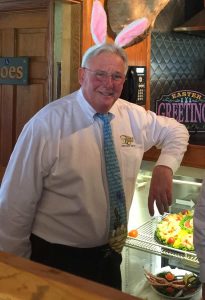 Ron Levitt attended Copley High and Akron University, studying Sales, Marketing and Business. Born into a business family, his Uncle Sid Levitt the mastermind behind Akron's first Cameracade. Sid and Ron's father also opened Akron's first Donut Shop, serving 57 Varieties of Donuts daily right next door to the Cameracade. The buildings sat where Akron U has since built the stadium.  Learning his hard work and focus from his family, Ron became the third generation to fall in love with the food and beverage industry. Joining his father running family businesses, he managed their Baskin Robbins on State Rd, in the Falls through his Junior High years. Through High school he operated the Plaza Skillet restaurant in the Magic City Shopping Center.  While attending Akron U, he was hired by George Moskos at the Highland Square Brown Derby. He trained and opened the Montrose Brown Derby, serving the very first diners out of the new kitchen. While at Montrose, Ron met his wife Jane Tyrell, and made countless long-term friendships. He really loved the company and became close with Gus Girves, whom he credited as being his mentor. Ron and his wife Jane moved to Ft. Myers, Florida. There he went into upper management with the Brown Derby Restaurants, running the flagship of the Florida chain. He was blessed with the arrival of son Andrew Levitt during that period, and daughter Emily three years later.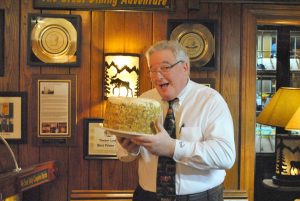 Ron went to work with the parent company out of Northfield, Ohio and became a district manager over Florida, and locations in Cleveland and Arizona.  A chance opportunity came along to partner in the Montrose location. Ron moved the family back to Akron, settling in Wadsworth in 1993. When the decision was made to close the Montrose location, Ron made it a point to serve the very last dinner from the kitchen, ending a 21-year relationship with Brown Derby. For a short time, Ron managed the Thirsty Dog Restaurant on Montrose Hill. As luck would have it in 2003, friends from the Montrose Derby told him about shuttered restaurant for sale in Medina. Ron took the drive that night, and within weeks had purchased the former Pine Tree Restaurant on Pearl Rd, A landmark establishment since 1933. With the help of friends and previous business associates, Ron renovated the location to become his passion, the Timber Lodge of Medina. Over the years, the Lodge has become a favorite dining spot for many diners, drawing far from East, West and South.  The restaurant has won numerous awards and accolades, inducing number 1 on Trip advisor and 1 of the 15 Coziest Restaurants in greater Cleveland. Ron is always promoting the philosophy to support locally owned and operated businesses. He does not like chain stores. A generous employer and owner with his time and money in support of local schools, funds and charities. He consistently gives to the area food bank.
Ron is a Scotch drinker, loves to travel and find the "off the beaten track" restaurant or bar with local owners serving local fare. Also a history lover he's fascinated with the story of the Titanic and the assassination of JFK. As Timber Lodge moves into it's 4 year and his ownership of the restaurant on Pearl Road into it's 14th year he's very much looking forward to being a Grandfather in July with the pending arrival of a baby girl to his son Andrew and daughter-in-law Megan. A family man, you can find Ron working on local projects with Andrew and daughter Emily, who's often found bartending at Timber Lodge.