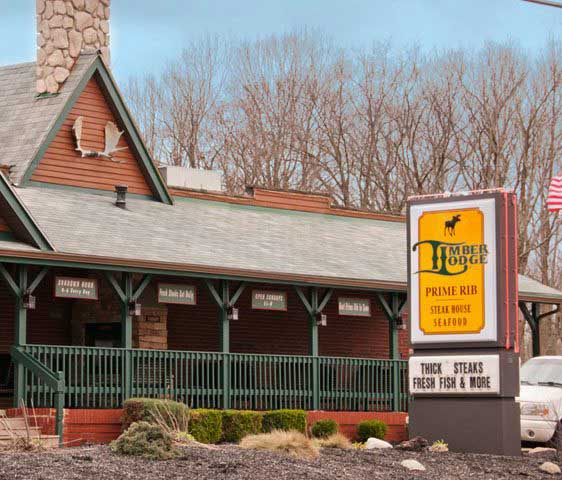 TL Family Blog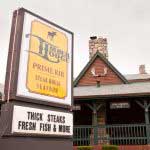 As we are half way into our fifth year as Timber Lodge and a total of 15 years that Ron has been fortunate enough to offer you all a No 1 Steakhouse on Pearl Road we thought it might be fun to learn a little bit more about how we work hard to bring you the freshest, quality menu possible.
Ron has been very fortunate to work with many of the team at TL for a number of years, one of our Prep Team, Brian has been working with Ron since the beginning. He starts his day around 5am, cleaning tenderloins, an average of 48 tenderloins a week are required for our Filet Mignon and Tenderloin Trio.
 Brian also spends a lot of time checking in deliveries making sure we have the best quality possible coming off the trucks and preparing all the sauces and dressings required for our menu. Kenny, a 10 year veteran joins him around 7am and these guys are the backbone of our kitchen. Without them we wouldn't have anything to cook on the line! Kenny is the master of our famous Clam Chowder, Beef Wellington and Shrimp Scampies.
Our new recipe for the Asiago mash requires peeling 400lbs of potatoes a week, our produce is from a local company via the West Side Market in Cleveland. While many restaurants promote using local supplies and fresh products, that's all we've ever done. From the beginning Ron's philosophy has been, fresh, local and good size portions!
Ray places his orders several times a week, he often doesn't know what Fresh Catch he's offering on the weekends until he talks to his Seafood Vendors on Wednesday and Thursday. He's concern is that the catch must be fresh and of an excellent quality. 40lbs of Shrimp passes through our kitchen every week and often we have seafood delivered on Saturday to make sure we have enough for the weekend.
In our kitchen office, a large black binder of recipes sits to ensure consistency; although most of the ingredients and procedures are ingrained in the minds of Kenny, Brian and Ray. We're so fortunate to have these wonderful guys as key members off our team. Ray, Kenny and Brian work hard to prep and invent great dishes for you to enjoy.